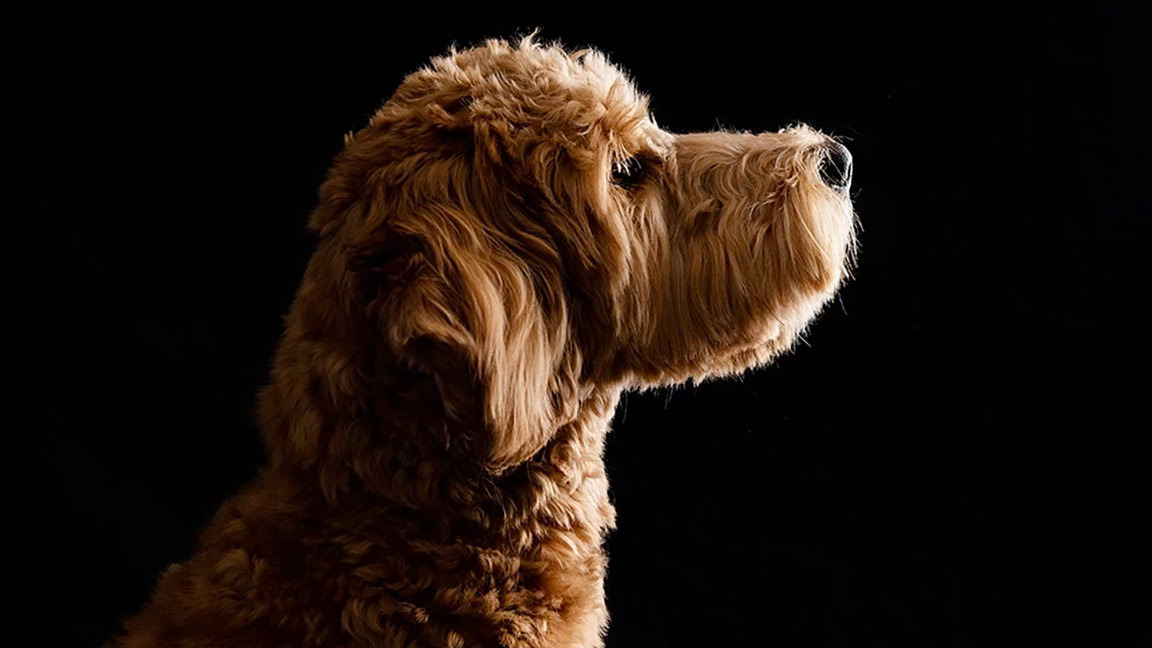 How to Know if a Goldendoodle Dog Breeder is Reputable Before Buying
Since the Goldendoodle has been growing in popularity in the last decade, naturally, there are a lot of Goldendoodle breeders from which to choose. At least one breeder can probably be found in any city in the United States or within a reasonable drive when you search for Goldendoodles for sale near me.
It can be exhausting to sift through all of the important information of finding a reputable Goldendoodle breeder with a program that stands out. Here are 6 easy to understand tips to help you find a responsible Goldendoodle breeder.
1. Health Testing
Breeders that Complete Health Testing on their Goldendoodles Before Breeding. A reputable Goldendoodle breeder will perform numerous health screenings. There are several health tests an ethical Goldendoodle breeder will complete on their parent dogs before breeding.
There are two components to these necessary health tests;
Physical OFA Testing:
OFA Hips or PennHip
OFA Elbows
OFA Eyes
OFA Heart
OFA Patella
This testing provides the breeder with necessary information on the dog's joints and bone structure to be sure the parent dogs are free and clear of Hip Dysplasia, Luxating Patellas, and Elbow Dysplasia as well as inherited eye and heart conditions. All of these things can be passed down to the puppies if the parent dogs are not screened. If prospective breeding dogs are found to have any of these genetic health issues, they must be removed from the breeding program and never used for reproduction.
This type of integrity is not found where cheap puppies are available. Responsible breeders do this extensive testing only too many times to find the need to remove the dog as a breeding prospect because of a failed test. Backyard breeders and puppy mills don't experience this type of loss because all dogs are bred without knowledge of their deficiencies. This allows for discounted or undercutting prices compared to the prices charged by reputable breeders.
A bargain price tag is an indication of a lack of responsible testing on the parent dogs and a reason to take your hard-earned cash elsewhere. Saving money on the purchase of a puppy quite likely will cost you thousands in vet bills as your dog matures and ages, not to mention the heartache and pain experienced by you and your dog.
If a Goldendoodle breeder states they only do the following DNA genetic tests, not the OFA health screenings listed above, this is a red flag. OFA testing is very accessible and ethical Goldendoodle breeders will complete these essential health screenings on their parent dogs without hesitation before creating a litter.
DNA genetic tests prevalent in the Poodle and the Golden Retriever:
Von Willebrand's Disease/vWd1
Progressive Retinal Atrophy/PRA
Progressive Rod Cone Degeneration/prcd-pra
Golden Retriever Progressive Retinal Atrophy 1/GR-PRA1
Golden Retriever Progressive Retinal Atrophy 2/GR-PRA2
Neonatal Encephalopathy with Seizures/NEWS
Degenerative Myelopathy/DM
Ichthyosis/ICH
Chondrodysplasia/CDPA
Chondrodystrophy/CDDY
Perspective breeding dogs should be screened for these diseases and conscientiously bred to avoid passing on undesirable traits. Many of these diseases can cause life-inhibiting or life-threatening conflicts.
It is very affordable and as easy as swabbing the dog's mouth and sending that swab to a DNA company, of which there are countless options, to test for all of these diseases. How a breeder prioritizes health and genetics is essential to their program and should be questioned by the buyer.
Additional genetic health tests a Goldendoodle breeder should perform include trait testing for Improper Coat, curl factor, and color testing. Breeders' goals vary, but Goldendoodle breeders should be breeding towards a certain type (dictated by the Goldendoodle breed standard) to work towards consistency in their program.
For some breeders, providing folks who have dog allergies with a family companion is high on the goal list. This means the breeder will need to do DNA testing of the Improper Coat (also called Furnishings) to be sure they are creating dogs who are not carriers of or are affected by the improper coat/flat coat. Two Furnishing genes are necessary for a dog to be non-shedding.
Some breeders are hoping to create Goldendoodle puppies with a lower maintenance coat which involves testing for the curl factor to avoid curly coats with thick undercoats.
Color testing is less important and should not be a top priority for a Goldendoodle breeder with one exception. There are risks in crossing certain colors that can be easily avoided with simple DNA testing, such as not breeding two Merle factored dogs together to avoid extreme white with the S locus. A dog who inherits two Merle genes can be deaf or blind. By DNA color testing, a breeder can be assured neither dog carries an unexpressed Merle gene.
It should not be an issue for an ethical breeder to share the health testing results with you when requested by the parent dogs of your prospective puppy or to have a copy of the health testing results listed on their website.
OFA has a public database and will issue breeders a certificate of results with a verifiable QR code that will link to the OFA website with the official listing results, or your breeder may provide you with the link directly. DNA companies also provide a certificate of results for the genetic disease testing that should be made available for review upon request or posted on the breeder's website.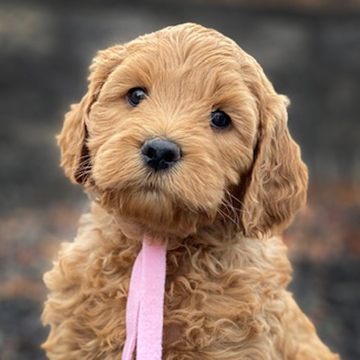 2. An ethical breeder will provide a genetic health warranty.
Although responsible Goldendoodle breeders complete a series of health screenings before creating their first litter, breeding is a complex endeavor and breeders cannot always predict the future of their puppies' health.
This is why you should work with a breeder who provides a genetic health warranty of at least 2 years. The action of providing this means the breeder stands behind their puppies and will support the family if an unexpected health issue arises.
Support from reputable breeders will likely be in the form of financial assistance. Although each warranty will vary, it is important to make sure you work with a breeder who will cover vet bills up to 50% of the purchase price at a minimum should an unexpected life-inhibiting genetic health issue arise.
There could be some requirements from you as the buyer to uphold the warranty such as promising to keep your puppy in good health by providing routine veterinary care for your puppy, helping your puppy maintain a healthy weight, and not allowing your puppy to exercise too much during growth to protect the joints. These are standard requirements and should not be considered a red flag.
Red flags to watch out for would be a breeder tying the warranty to feeding a certain brand of dog food or a supplement. However, the breeder might offer the option to extend a warranty beyond the standard 2-year warranty if you do feed a certain food or supplement. This should be optional for the buyer.
3. A highly rated breeder will belong to a breed club or other accrediting organizations.
A breed club exists for almost any breed, even the Goldendoodle! The Goldendoodle Association of North America (GANA) is the first and only ever breed club established for Goldendoodles. Utilizing their website would be an easy way to find reputable Goldendoodle breeders.
GANA has a Code of Ethics, Policies, and Guidelines, and requires OFA and DNA genetic health tests to maintain a breeder membership. They promote only the most elite Goldendoodle breeders and are paving the way for the future of the Goldendoodle. GANA's primary objective is to guide breeders in the development of the Goldendoodle to the common goal of establishing reliability in coat, type, health, and temperament.
Although joining a breed club is the best way to show accreditation of a breeding program, there are other organizations a breeder can join to have their program evaluated. Good Dog is an organization that requires different levels of health testing to be a member. Members of Good Dog are listed on their site to connect good breeders with good buyers.
TellTail is another trusted platform on a mission to call out the "Bad Actors" of dog breeding. They find those who hide behind what appears to be a nice website but are puppy mills or scammers. Members of TellTail can be independently ID-verified as 'Scam Free Certified' to stand out from the scammers. See an example of a Scam Free Certified breeder here.
The importance of belonging to one or more of these organizations is that a secondary platform is evaluating the integrity of a breeder's breeding program and the program is not just self-proclaimed. No formal schooling or classes are required and no degrees are issued to become a dog breeder. A breeder allowing a secondary platform to evaluate or promote them should be considered an honor to an ethical breeder.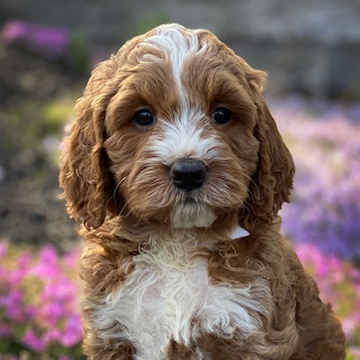 4. A good breeder will raise their puppies with enrichment protocols
Enrichment protocols such as Puppy Culture and Early Neurological Stimulation (ENS) are used in breeding programs to enhance the development of the puppies.
ENS is performed from days 3-16 of life to stimulate the nervous system in a non-overwhelming way. Some benefits have been observed such as improved cardiovascular performance, stronger heartbeats, more tolerance to stress, and greater disease resistance.
ENS is a series of simple and gentle manipulations of the nerves by rubbing a Q-tip between the toes, setting the puppy on a cool damp towel, and rotating their body in different positions to increase blood flow. Each exercise only takes 3-5 seconds. Since it is quick and easy, breeders have no reason not to add this additional step to their curriculum.
Puppy Culture sets the gold standard for responsible breeders. It is much more involved than ENS. ENS is most beneficial when used alongside Puppy Culture. Many breeders will claim to do the program but do not fully utilize the program.
Good breeders should be video recording the litter's progress with Puppy Culture and should have these videos available to you upon request. You can see an example of Puppy Culture videos here.
Additional efforts responsible breeders will exercise in their program involve some actual training as outlined in the Puppy Culture protocol. Some breeders will introduce puppies to crates to create a positive experience for crate training the puppies so they are familiar with a crate before they go to their new families. Other breeders will teach their puppies basic manners like how to 'Sit' before sending them to their new homes. You can find more puppy training tips here.
General socialization is also a very important aspect of raising puppies available for sale. This includes exposing puppies to different colors, sounds, textures, smells, and tastes. Providing problem-solving situations for puppies by use of interactive toys builds confidence and is a great way to provide energy release, all while creating a mentally stimulating environment for enhanced development!
5. An ethical breeder will prioritize the well-being of their dogs above all else.
Good breeders will provide a safe, secure, and clean area for their dogs and puppies that is heated/air-conditioned. They will feed high-quality kibble and always have clean, fresh water available to their dogs and puppies.
Puppy mills are notorious for mass breeding many different breeds of dogs and housing them in unsanitary conditions. Puppies born in this condition who do not receive proper care may begin their life sickly or under-socialized.
It would be considered a red flag if the breeder never allows you to see where the puppies are raised either in person or on a video call virtually. It is important, however, to understand and respect a breeder's privacy, as where they raise their puppies is usually their home and there should be appropriate boundaries.
It should be a breeder's priority to keep puppies safe from germs coming in from the outside world. A happy medium is a breeder having one day, like puppy pick-up day, for families to come out and see where the puppies are raised. A breeder who is insistent on meeting you offsite or who will not let you see the area at all should be questioned.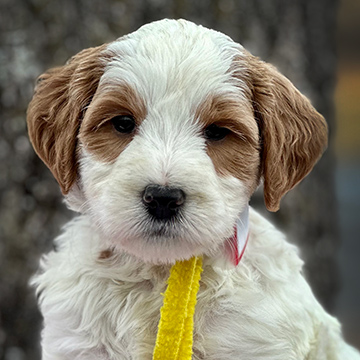 6. A responsible breeder will screen and prepare their buyers.
Just as you are screening breeders, breeders are screening buyers. Breeders want to make sure their puppies are going to a good home with a family who will love them as another member of the family and will never allow their puppies to end up in a shelter.
It would be a red flag if you are not asked to fill out an application or place a deposit for a puppy available for sale. Most breeders will also have a phone discussion with you to assure you are fully aware of the responsibilities of owning a puppy.
Responsible breeders will want your family and home to be as prepared as possible for your new family member's arrival. They will provide you with a supply list to assist in purchasing all the necessary supplies and information to help you puppy-proof your home.
Your breeder should be available for lifetime support with any questions or concerns you have before and after you receive your new family member. If a breeder is slow to respond or doesn't respond to questions before receiving your new puppy, this is another red flag. They will likely be even less attentive to your questions once the puppy has left their care.
In summary, it is up to you to do your homework before placing a deposit with a breeder. It is never a good idea to "rescue" a puppy from a bad breeder as this perpetuates the production of even more puppies that need to be rescued. Instead, find the best breeder and be patient while waiting for your quality Goldendoodle puppy to arrive. Use this time to learn and prepare for your new family member who likely will bring you love and joy for 12-15 years. All good things are worth the wait!
Check out our blog for more articles that can help you train and raise your new puppy.